VANS
ComfyCush™



VANS commissioned a painting to promote their new sneaker technology, ComfyCush™. The painting was on display at promotional events in Los Angeles, CA and Portland, OR.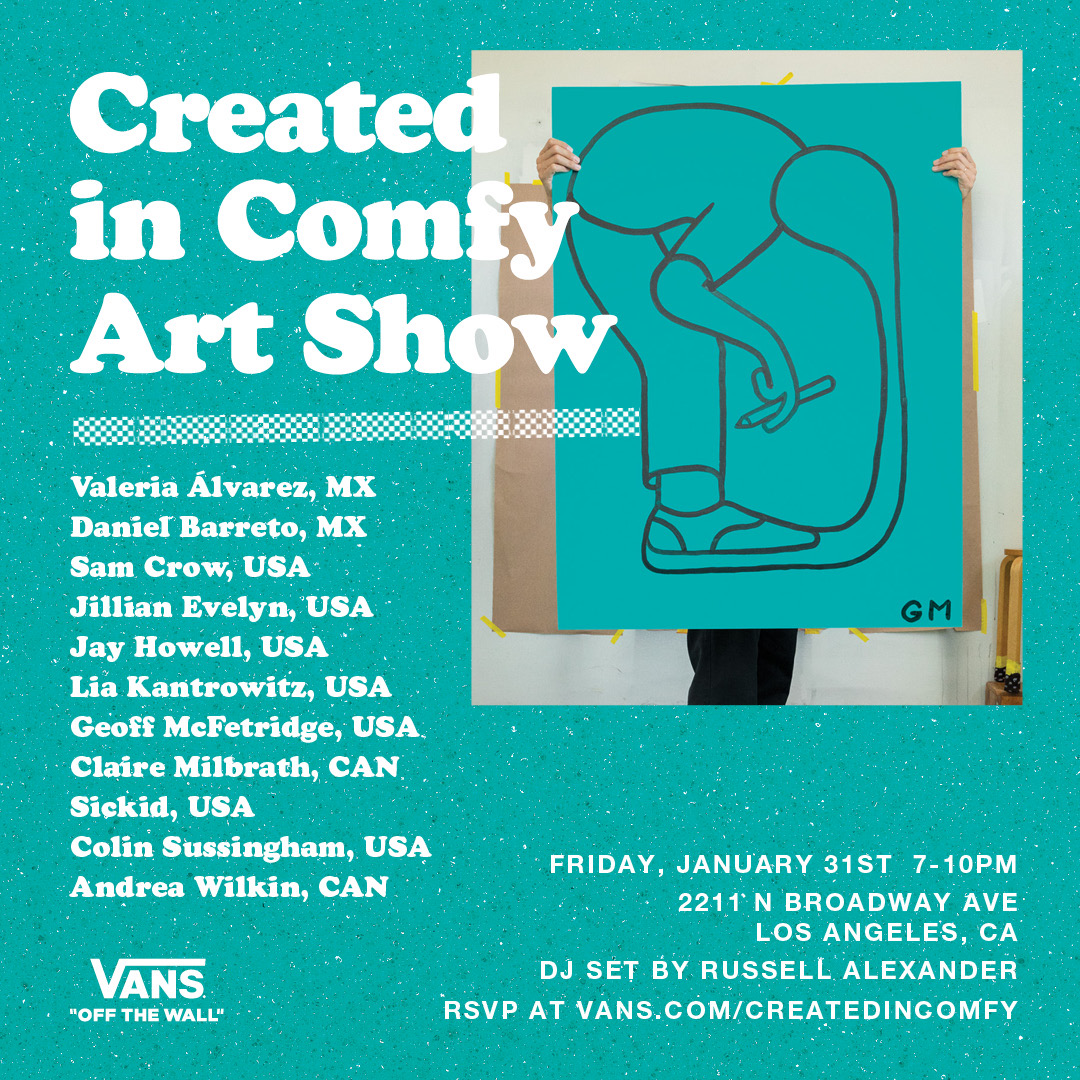 Saint Ivory NYC
Semester 1



Artwork for Saint Ivory NYC's Spring-Summer 2019 collection, "Semester 1," that featured on a sweatshirt, hoodie, and rug. Sold exclusively at Off The Hook, Montreal, QC and Rowing Blazers, New York, NY.
© 2022 Andrea Wilkin. All rights reserved.